Hey guys! You might have heard that we are giving away special items to the FIRST 30 Players of Rockstar RAN Online.
To be able to be counted as the FIRST 30 you have to post here a picture of your character ( it has to show the name of your character).
For example.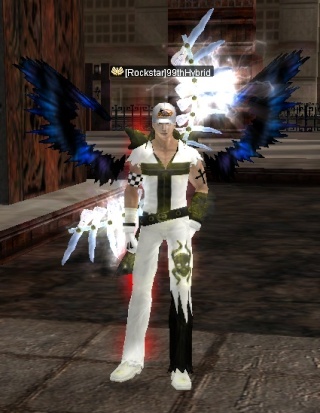 If you are part of the FIRST 30 expect me to PM you here (forum) asking for the username and account you want your gift in.
Only 1 gift per account.
Accounts that are numbered means that they already have their prize.
First 30 gets:
1 Complete Ultra +10 set
1 +10 Weapon


Last edited by [A&SD]Rockstar on Tue Jul 26, 2011 12:52 pm; edited 2 times in total